We've got your local ballot research tips right here ;)
Posted by Mike Switzer / in Educational / No comments yet
Since our founding, Voterheads has been busy trying to make it easier for the average citizen to understand and participate in local government issues.  That includes being able to learn more about the candidates at election time.  And that day has come!  
You may have heard that we recently partnered with our friends at Ballotpedia to share our local government monitoring service with their users.  And so we'd like to do the same and share with our users the amazing progress Ballotpedia has made towards getting you the information you need to make an informed voting decision this election.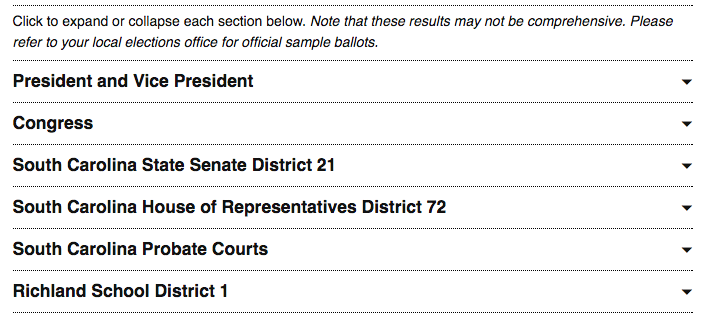 Once at Ballotpedia.org, just enter your address and voila!  There are your candidates with links to more info, including a link to a Google search of the candidate's name. 
While you may find that some candidates only have basic info, such as those at the school board level, this is a great start that will only improve with each election as more candidates and voters use this valuable resource.  Ballotpedia even submitted a short survey to local candidates, but unfortunately, few responded.  The non-responders will eventually find out that maybe they could have helped their election results if they had.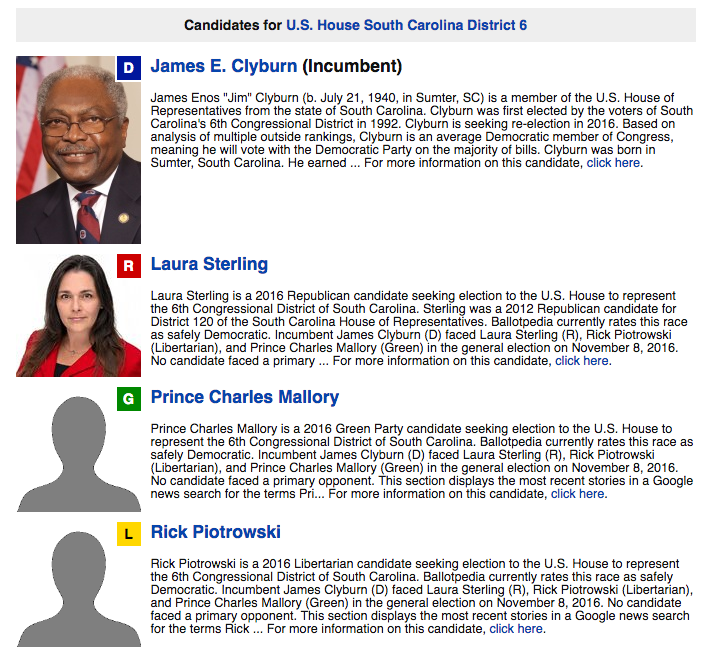 You can check Ballotpedia's list of candidates against what your state election commission has for your address by visiting your state election commission and submitting a quick and easy inquiry.  In fact, some states will instantly show your sample ballot to you, such as South Carolina.
We were also not surprised to learn that Google has recently joined this effort.  At Google.com, simply type in: see my ballot, hit enter, then type in your address and voila once again!  Check out those candidates!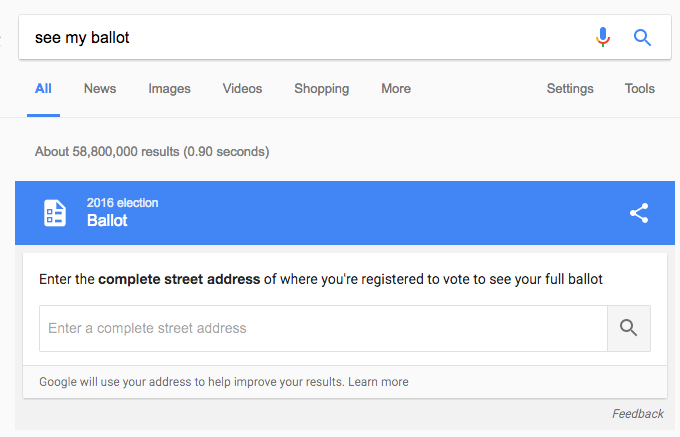 And guess what, the League of Women Voters is getting in on this, too. Simply visit their site: vote411.org and follow similar steps.
A quick review of all three sites found that Ballotpedia gave the most accurate and user-friendly information.  And we're not just saying that because we are a partner.  Google had a better search link for each candidate (as they should!) but clumsily listed many additional school board candidates that belonged on a different ballot.  And Vote411 did not even list school board as a ballot option.
So there you go, America, progress is being made.  Once, what was just a Voterheads dream is becoming a reality!
This is a start, feel free to edit and enhance and let me know if I can help further.