Going down the rabbit hole are you?
Startup Grind selects Voterheads for Top 100
in Press Release / No comments yet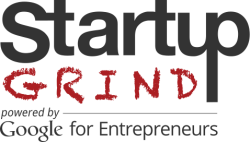 Columbia, S.C. – February 22, 2017 –Voterheads was inducted into the 2017 Class of Startup Exhibitioners by Startup Grind at their annual event held this month in California.
"Of the 6,000 plus startups that were considered, 100 were selected representing the Startup Grind community across 80 countries. These startups have great teams, traction, technology, and massive markets," says Derek Anderson, founder and CEO of Startup Grind.
"Voterheads' mission is to offer a free service that makes democracy more user-friendly at a local level across the United States. We are very proud and excited to have been chosen from 6,000 candidates," said Karl McCollester, CEO of Voterheads.