Sometimes, like binge-watching Man in the High Castle, you want to dig deep… for example, into an issue or into your own locality.  Other times its fun to browse (My remote should have a bumper sticker with the words 'I Brake for Wedding Singer').  
Voterheads humbly present our channel-surfing option; our @agendastream Twitter feed: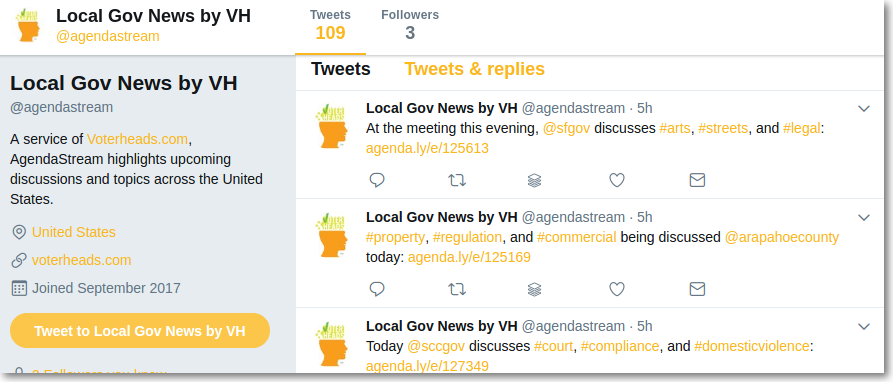 Every day we present, for your viewing pleasure, a sampling of meetings from across the United States coming up in the next couple of days along with a few of the topics they'll be talking about. So, whether it's a small town in North Carolina:

Or a major metropolitan area in Colorado:

We've got you covered!