Whether it be hot button topics like marijuana, immigration, and fracking, or less controversial issues like bike paths, signage, and property taxes, we realize many of our subscribers aren't just interested in their passions in their own home town, but also are curious about how those issues are playing out across the country. Now you can get a peek at what other cities and counties are discussing legislation on the topic:
There are several ways to browse the activity both for your passions, and all those monitored by Voterheads. First, you'll see we've now linked all your listed passions on you main subscriber page: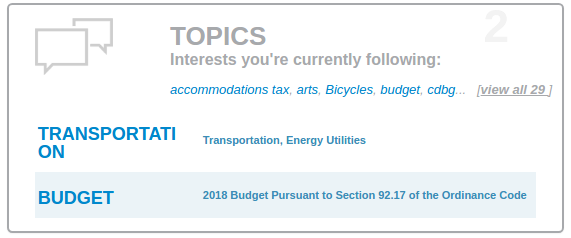 You can also browse all the passions available for you to monitor by clicking on the link in your profile:


…which takes you to our complete list of passions available for monitoring: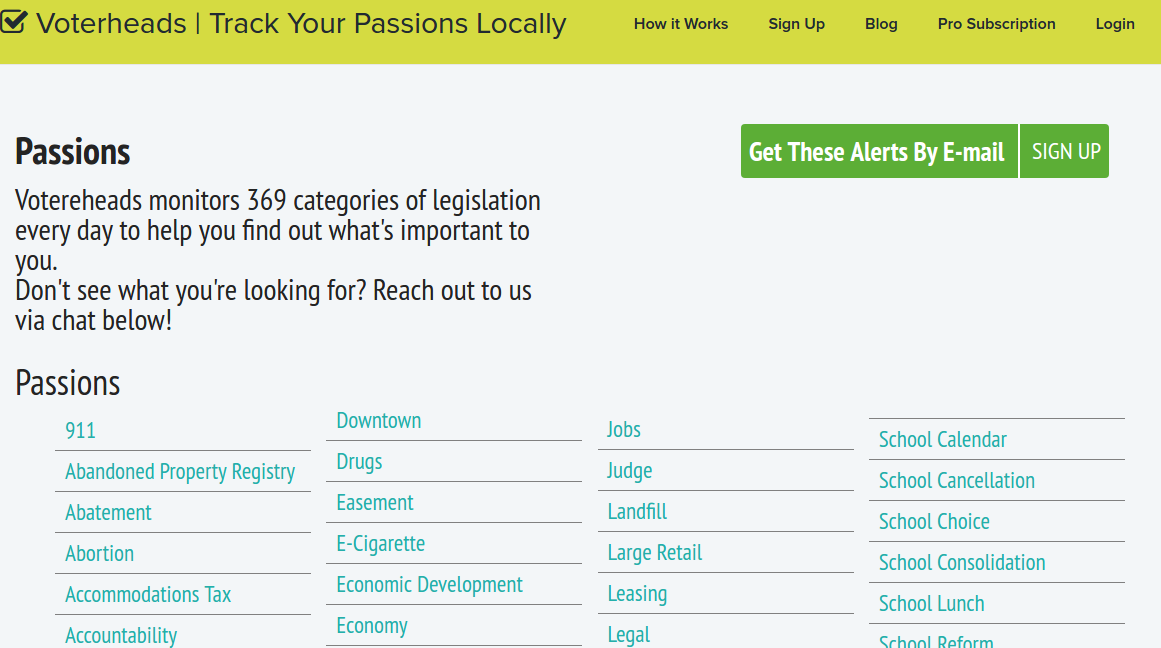 We hope you this new feature helps expand your horizons about all that's going on both in your community and across the country.