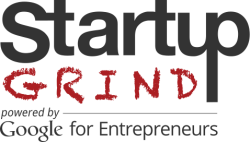 Columbia, S.C. – February 22, 2017 –Voterheads was inducted into the 2017 Class of Startup Exhibitioners by Startup Grind at their annual event held this month in California.
"Of the 6,000 plus startups that were considered, 100 were selected representing the Startup Grind community across 80 countries. These startups have great teams, traction, technology, and massive markets," says Derek Anderson, founder and CEO of Startup Grind.
"Voterheads' mission is to offer a free service that makes democracy more user-friendly at a local level across the United States. We are very proud and excited to have been chosen from 6,000 candidates," said Karl McCollester, CEO of Voterheads.
About Startup Grind
Startup Grind is the largest independent startup community, actively educating, inspiring, and connecting 300,000 founders in over 200 cities. The organization nurtures startup ecosystems in 80 countries through events, media, and partnerships with organizations like Google for Entrepreneurs. To date, Startup Grind has helped millions of entrepreneurs find mentorship, connect to partners and hires, pursue funding, and reach new users.
About Voterheads.com
Voterheads makes it easy for people and organizations across the country to keep track of what's happening at their cities, counties, and school boards.  Get tailored alerts when your elected officials are going to discuss your passions at an upcoming meeting. Subscribe for free and monitor up to five organizations at www.voterheads.com and follow us on Facebook and twitter (@voterheads).